E-bikes have become a popular mode of transportation in today's world. For many people, e-bikes are a new and exciting product that they don't know much about. This blog will help give you an overview of the benefits and drawbacks that go along with purchasing an e-bike, so you can decide if an e-bike is right for you.
Sections in this blog:
Intro to E-Bikes
Pros of E-Bikes
Cons of E-Bikes
Conclusion
Intro to E-Bikes
An e-bike is a bicycle that is equipped with an electric bike motor and a rechargeable battery. The electric components are there to help increase human power, not completely replace it. E-bikes make hills and other obstacles much more manageable and allow you to travel much further without getting worn out.
Typically, most e-bikes will have 3 ways you can ride them. You can use them just like a normal bike with no power at all. You can use pedal-assist mode where you work with the bike's power. There will usually be 4-5 different levels of pedal assist that you can choose from. With this, you can pick whatever level you want the bike to be in and set that and pedal along with the motor. And finally, you can ride in full-throttle mode and let the bike do all the work for you.
There are also many different styles of e-bikes to choose from. There are trikes, cruiser-style bikes, folding models, and much more! No matter who you are, there is an e-bike that will meet your needs.
This is only a short explanation of what e-bikes are and what they can do. If you are interested in reading more about e-bikes, you can check out numerous blogs on specific bike styles and topics here.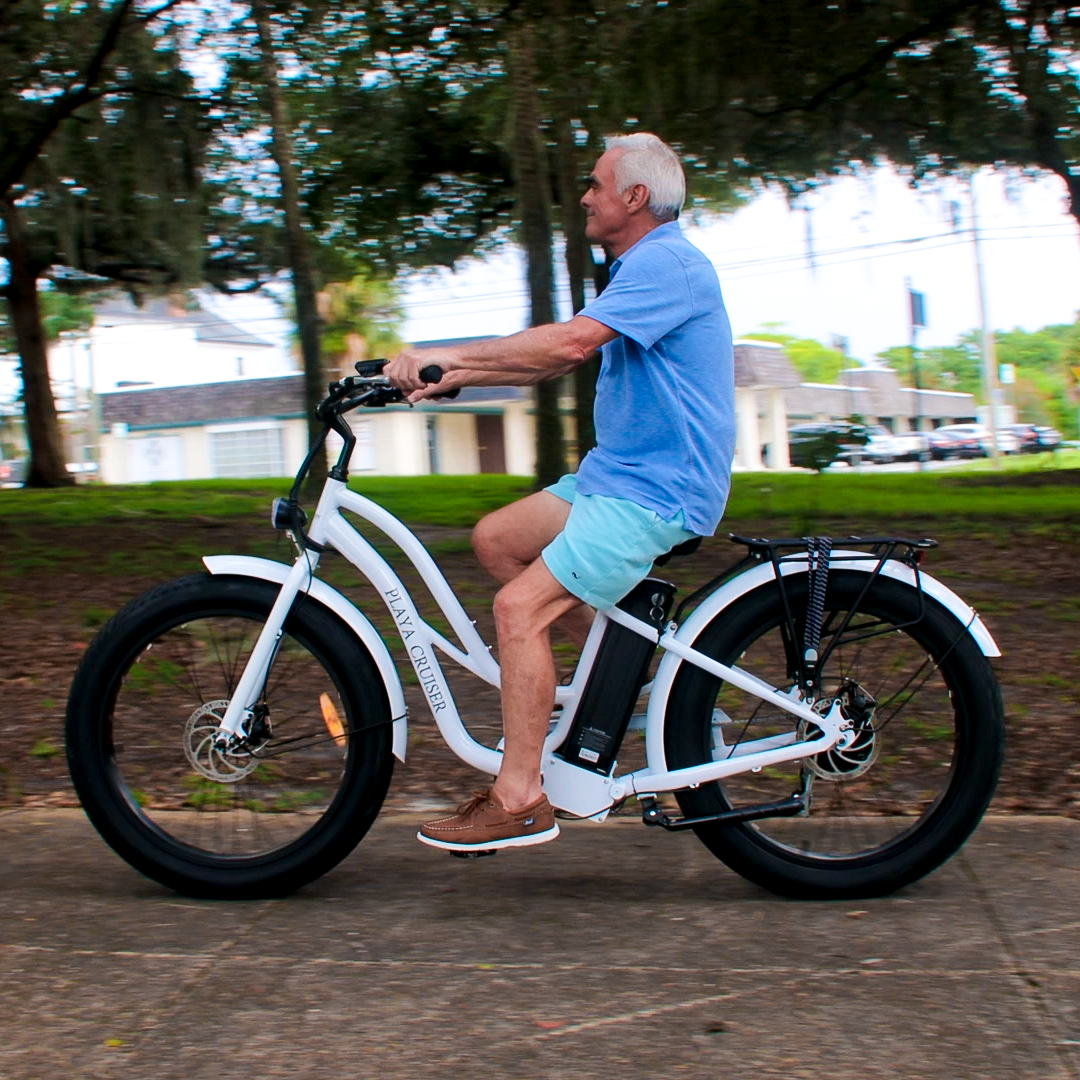 Pros of E-Bikes
Exercise
When most people think of e-bikes they don't think of it as a way to get exercise, but it is! As mentioned above, there are 3 ways in which you can ride an e-bike. Riding in pedal-assist mode is a great option for anyone who wants to get a workout in, but without all the strain on their joints.
Riding e-bikes can also improve your cardiovascular system, help you lose weight, and boost your overall energy levels. With only 30 minutes of riding an e-bike, it can increase your heart rate, as well as increase your stamina and blood flow. All of which can help improve your heart health and lower the risk of stroke.
Zipify Pages is an ecommerce landing page and sales funnel builder that seamlessly integrates with your Shopify landing pages and sales funnels is as easy as just a few clicks. After selecting a template, it's easy to customize it to fit your store by using our drag-and-drop editor. You can choose from our collection of conversion elements, or blocks as we like to call them like featured products, countdown timers, social proof sections and more.
We're always making new blocks to benefit users of Zipify Pages
Your page will look great on any device, it's 100% mobile responsive and all your data is under one domain so tracking leads and sales and Facebook is easy and simple and accurate.
Eco-Friendly
E-bikes have a number of different factors that make them eco-friendly. To start, they have zero emissions. Unlike most forms of transportation, e-bikes do not need gas or diesel to run. The energy is powered by a reusable electric battery.
This also means that they do not contribute to pollution. E-bikes can also use sustainable energy, or solar power, to charge the bike.
They are also energy efficient, e-bikes are 18 times more energy-efficient than SUVs or 4x4s! All of these things help to lower the carbon footprint that you leave behind.
Travel Further and Faster
Since you are backed by an electric motor and battery, you can travel much further, and faster, than you could with a traditional bike. Most e-bikes have a range of 20-30 miles, and that is only if you are using full-throttle mode! If you use pedal assist you will be able to get even more range out of the battery.
Did you know that the amount of effort that is required to travel 10 miles on a normal bike can carry riders closer to 20 miles when combined with the power that comes from an e-bike motor?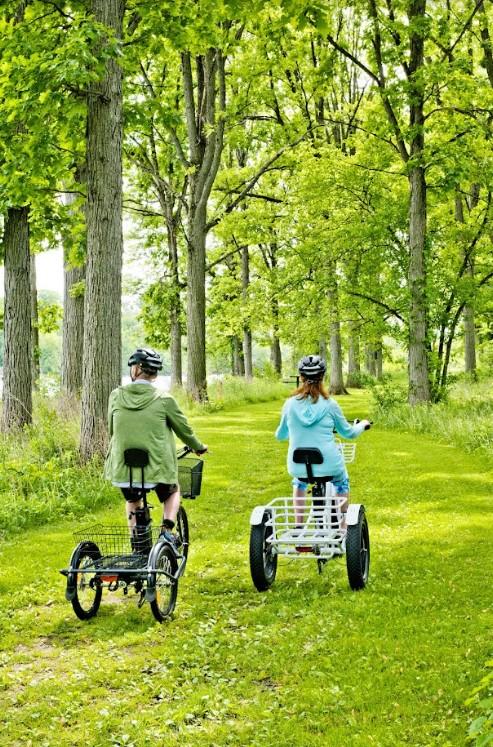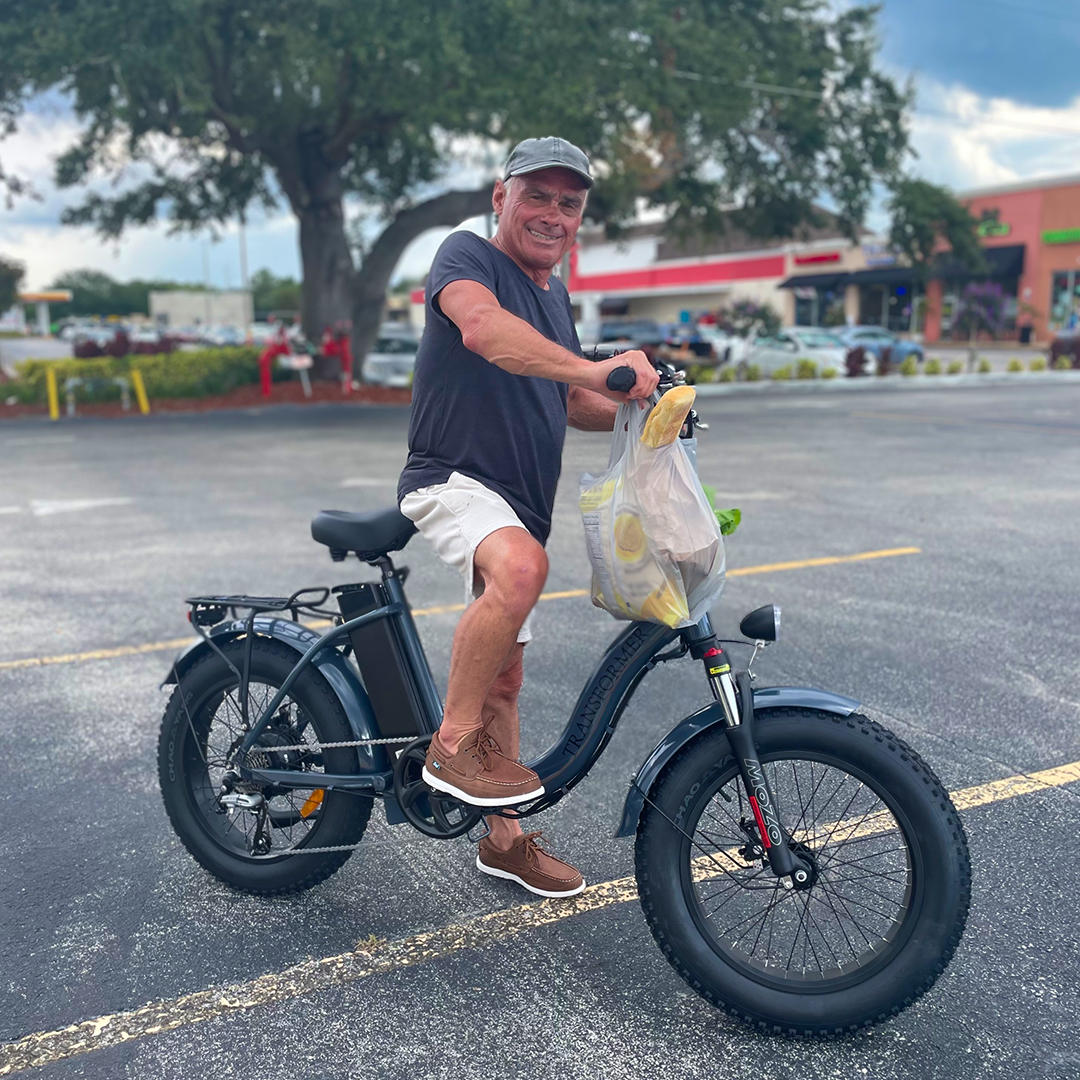 Commuting
If you live in a city, e-bikes can be a great mode of transportation for getting around quickly! Whether you want to use it to go to work, pick up groceries, or hang out with friends, e-bikes are a great way to get there without breaking a sweat.
E-bikes can typically get you there faster since you don't have to sit in traffic or wait on public transportation as well.
Cheap to Maintain and Use
Unlike cars, there isn't much of a cost to use an e-bike. For starters, you don't have to pay to register or get a license as you do with a car.
You also won't have to worry about paying to park or paying for gas. All you need is a little bit of energy to recharge the battery, which is still much cheaper than paying public transportation fees.
Cons of E-Bikes
High Initial Cost
If you have looked at e-bikes you have probably seen that they can range anywhere from $1,000 - $10,000! And while purchasing an e-bike is a big investment, the good news is that you have purchased a quality bike that will last. This also is a small price to pay compared to a car or truck and the upkeep that they need.
Heavier and Bulkier
There is no doubt that e-bikes are heavier than normal bikes. Typically they will weigh anywhere from 40-80lbs. The extra weight doesn't really matter until your battery dies and you have to pedal up a steep hill without any assistance.
They are often larger too, especially when looking into e-trikes. These are things to think about when considering a purchase. It is important to make sure you have a good area to store it, as well as being able to transport it if you need to.
Charging Time
E-bikes take anywhere from 4-8 hours to charge the battery. This can be a long time to wait if you have somewhere you need to go. You can always ride with a battery that isn't fully charged, but the range will be reduced.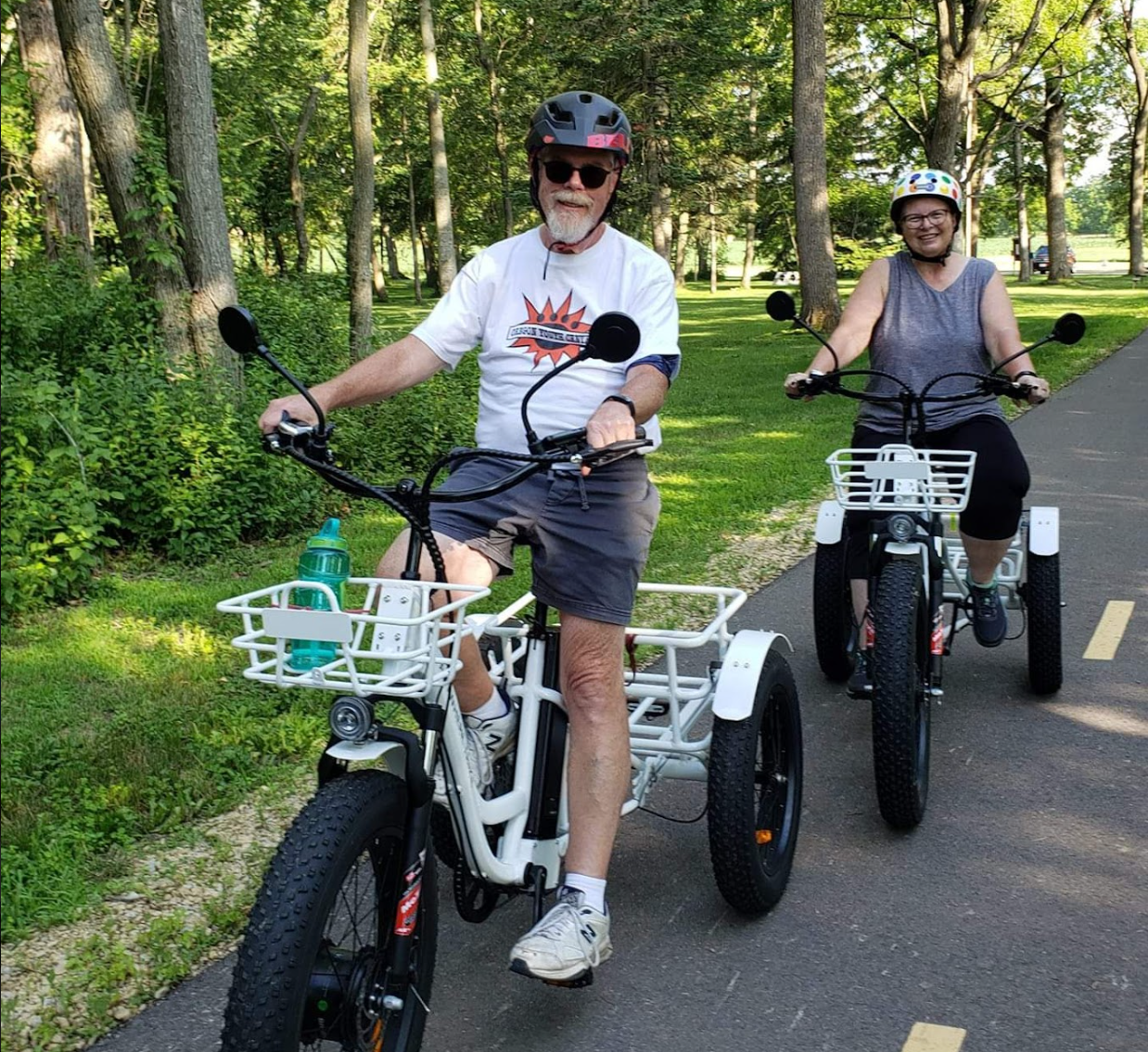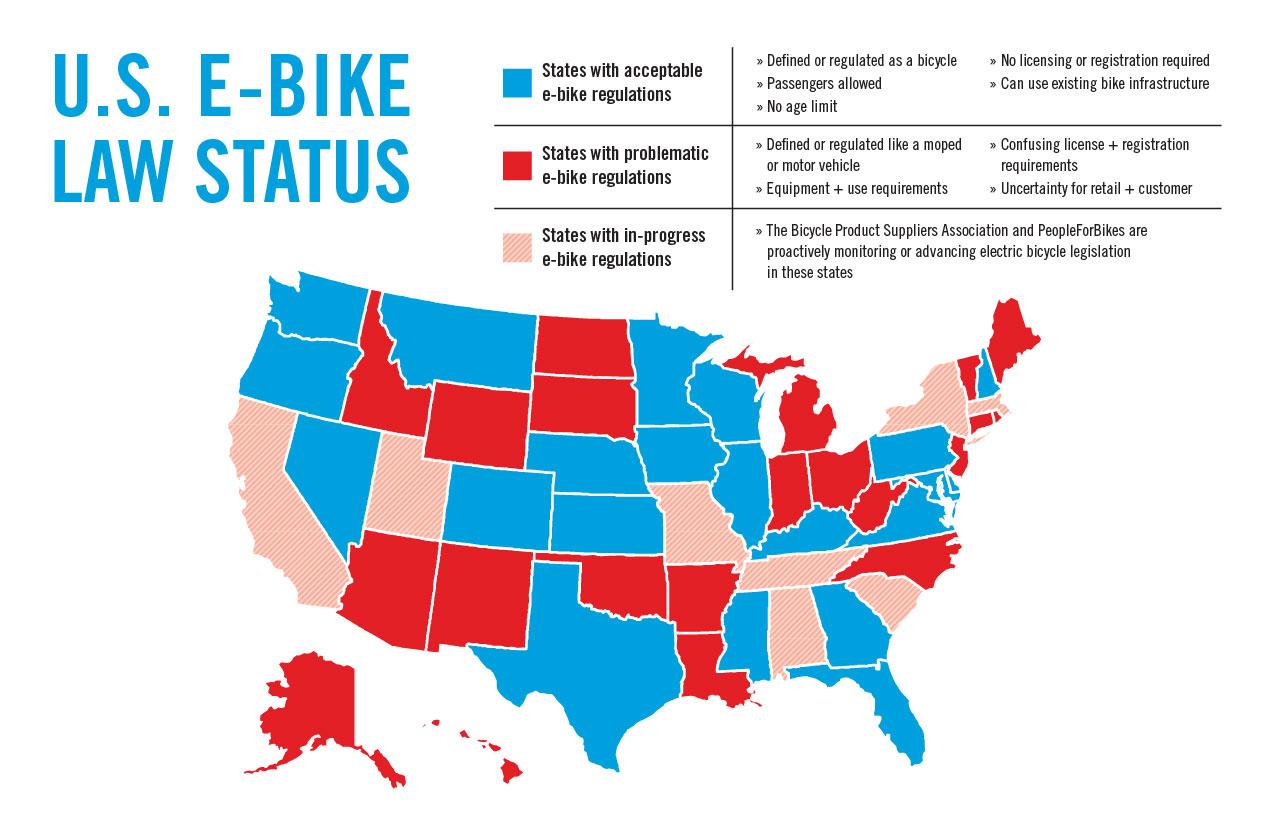 Confusing Legal Status
E-bikes are a fairly new thing in the US, so the laws still have a bit of a gray area at times. The law sees e-bikes differently depending on where you are.
For the most part, e-bikes are restricted to a 750 watt motor and 20 mph max speed in the US. Typically, you can ride an e-bike anywhere you can ride a regular bike. But that is not true everywhere.
It is important to check the laws in your area so you know what the rules are before you get out there.
The image to the left shows a brief overview of what some of the laws look like in certain areas.
Conclusion
E-bikes are great for riders of all ages, skills, and physical abilities. They can help you to live a more active lifestyle, and have fun while you do it. The fact that you are aware of the many benefits associated with the use of an e-bike, as well as the challenges associated with buying and using one, will make you a well-informed consumer when it comes to purchasing a bike of your own.
While there are disadvantages to owning and using an electric bike, many people believe that the benefits outweigh any potential drawbacks.
Let us know what you think in the comments below.