What is a Folding Electric Bike?
Sections in this blog:
Folding Electric Bikes
What features do I need?
How to Ride
Transportation and Commuting
Recommendation
Folding Electric Bikes
A folding electric bike is going to be exactly what it sounds like, an electric bike that folds up into a more compact shape. This can make the bike be folded into half the size it was before!
It is a fairly simple process to fold the bike down. It will typically be something like this:
You will open a latch in the middle of the bike and lift up on a pin until you hear it click and unlock the bike. You will next fold the bike in half, turning the frame towards the left side of the bike. Then you will fold down the handlebar and fold the pedals in.
You will do the same basic process to open the bike back up. Those are some pretty simple steps for something that can be so helpful to many riders.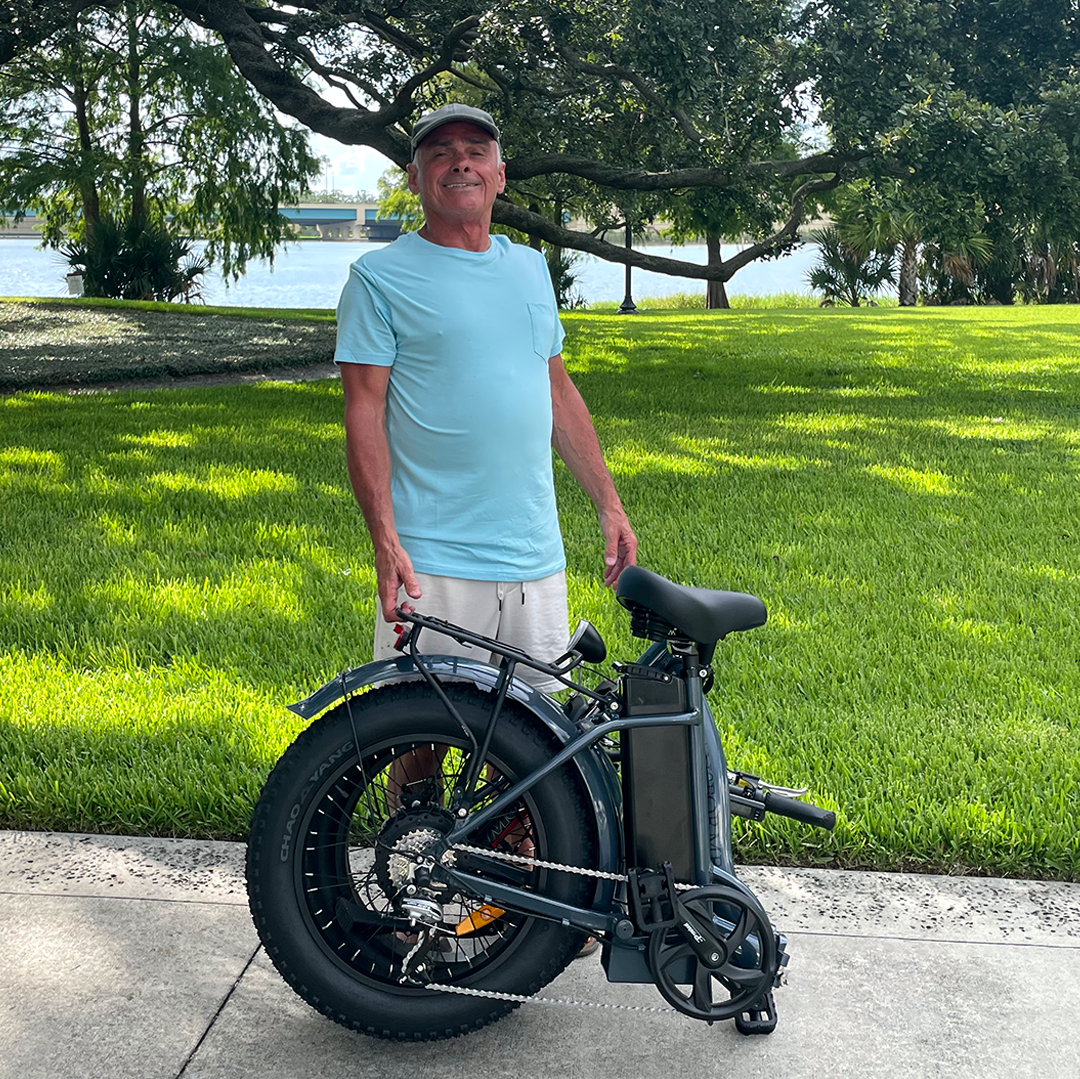 The main reason that someone may want a folding electric bike is to save space. Being able to fold a bike down can be extremely helpful for someone who may not typically have the space to store a bike. Whether it be folding it up and putting it in the trunk of your car or in the storage below your camper, it can now be easily stored for transportation.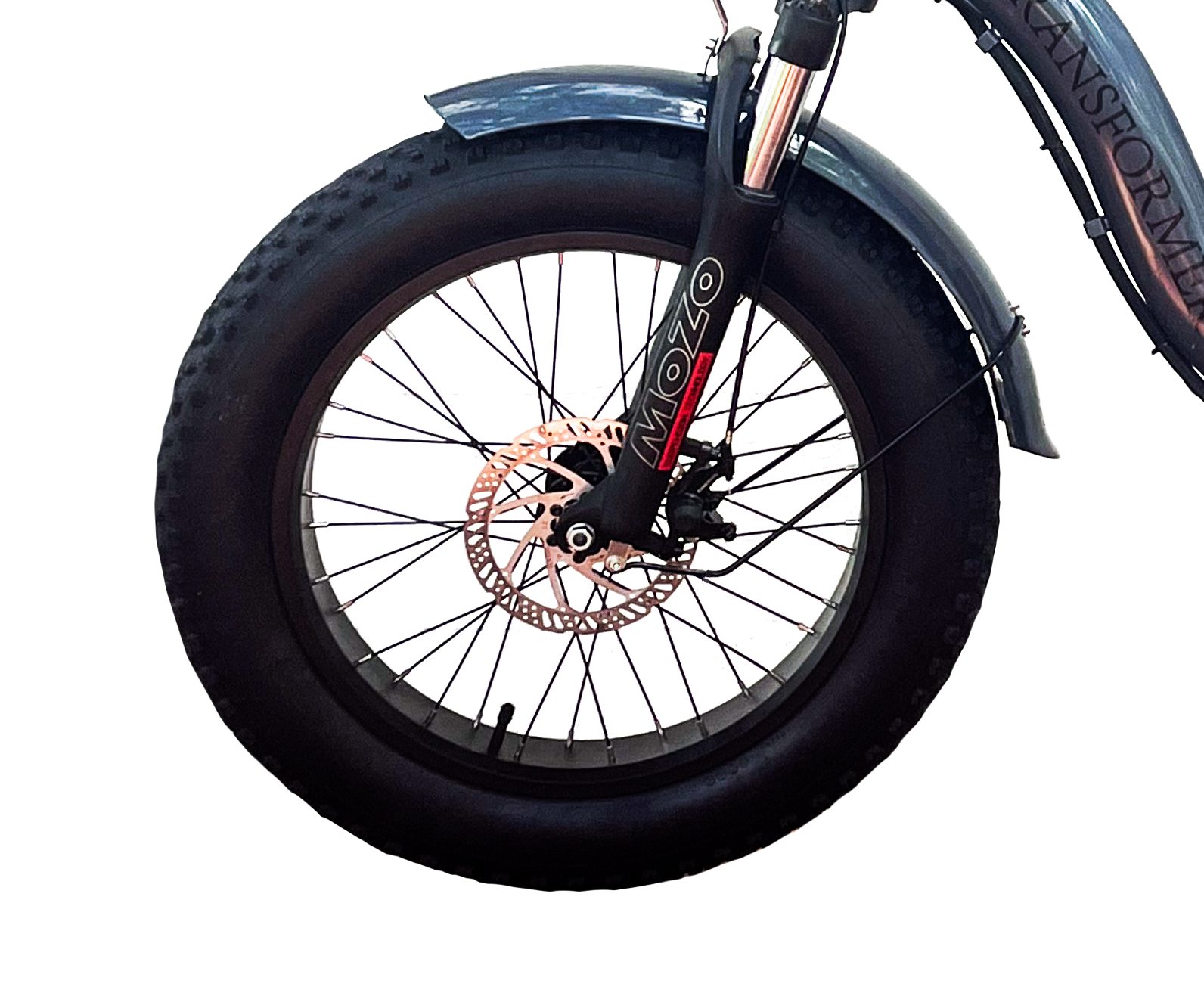 What features do I need?
With any electric bike you get there are a number of features to make sure you get. So let's just go through some of the top features you need to have.
One of the first things to consider is where you will be riding at and on what kind of terrain. The most common tire options are going to typically be mountain bike tires or fat tires.
Mountain bike tires are good for paved surfaces while fat tires are good for any terrain you may come across. You can even ride in loose sand, gravel or snow with fat tires!
It is always a good idea to choose a bike with the fat tires in case you come across terrain that isn't just paved.
You will next want to look at the motor size that is on the electric folding bike. Most will be equipped with a 500W motor, which is just what you will want. This size motor has the perfect balance of power and speed that you will want to get around. You will never have to worry about getting over hills or going too slow with this.
Even if you don't plan to ride at night it is important to have front and rear LED lights on your bike. This can help other drivers see you on the road and ensures that you will always have a way to see if you end up riding when it is dark out.
You also will want a good way to track your speed, distance traveled and your battery life. You will want to make sure that your bike has some kind of easy-to-use LCD controller.
This will typically be somewhere on the handlebars for easy viewing. Here is where you can also change the pedal assist mode(explained later) you are in and turn the headlights on and off.
An electric folding bike that has a low step through is also a great feature for any rider. This helps mounting and dis-mounting the bike so much easier!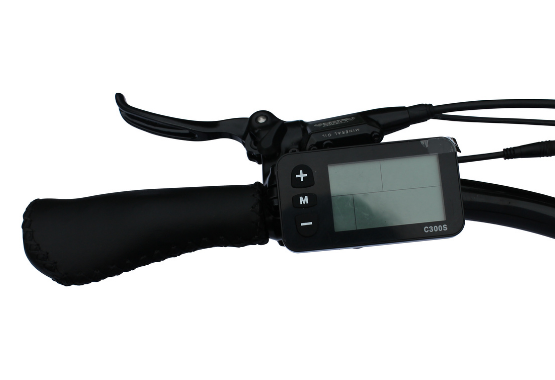 How to Ride
You may have ridden a normal bike with no power before, but riding an electric folding bike is still super easy and fun to use! One of the great things about these bikes is that there is actually three different ways to ride.
The first way to ride is just like a normal bike - not using any of the bikes power.
The next way to ride is in pedal assist mode. Typically, it will have 4-5 different levels of pedal assist that you can choose from. With this, you can pick whatever level you want the bike to be in and set that and pedal along with the motor. With this pedaling will be much easier as the bike glides along with the movement of your feet.
And the final way to ride is with full throttle mode. With this all you need to do is push down the thumb throttle located on the handlebar and ride! Let the bike do all of the work for you and you don't have to pedal at all.
Transportation and Commuting
Not everyone has great bike riding spots near them and they may want to be able to put their bike in the trunk of their car. A folding electric bike now allows you to transport your bike wherever you need without even having to get a bike rack!
Maybe you just want to bring your electric bike on a trip with you. This has led folding electric bikes to become more and more popular with the RV and travel community. Having the ability to bring your folding bike with you on any trip opens up lots of extra opportunities that you may have not had before.
Folding electric bikes are also a top option for people who live in big cities and need a way to get around. Since cars aren't always the quickest way to get around, electric bikes can be the next best option!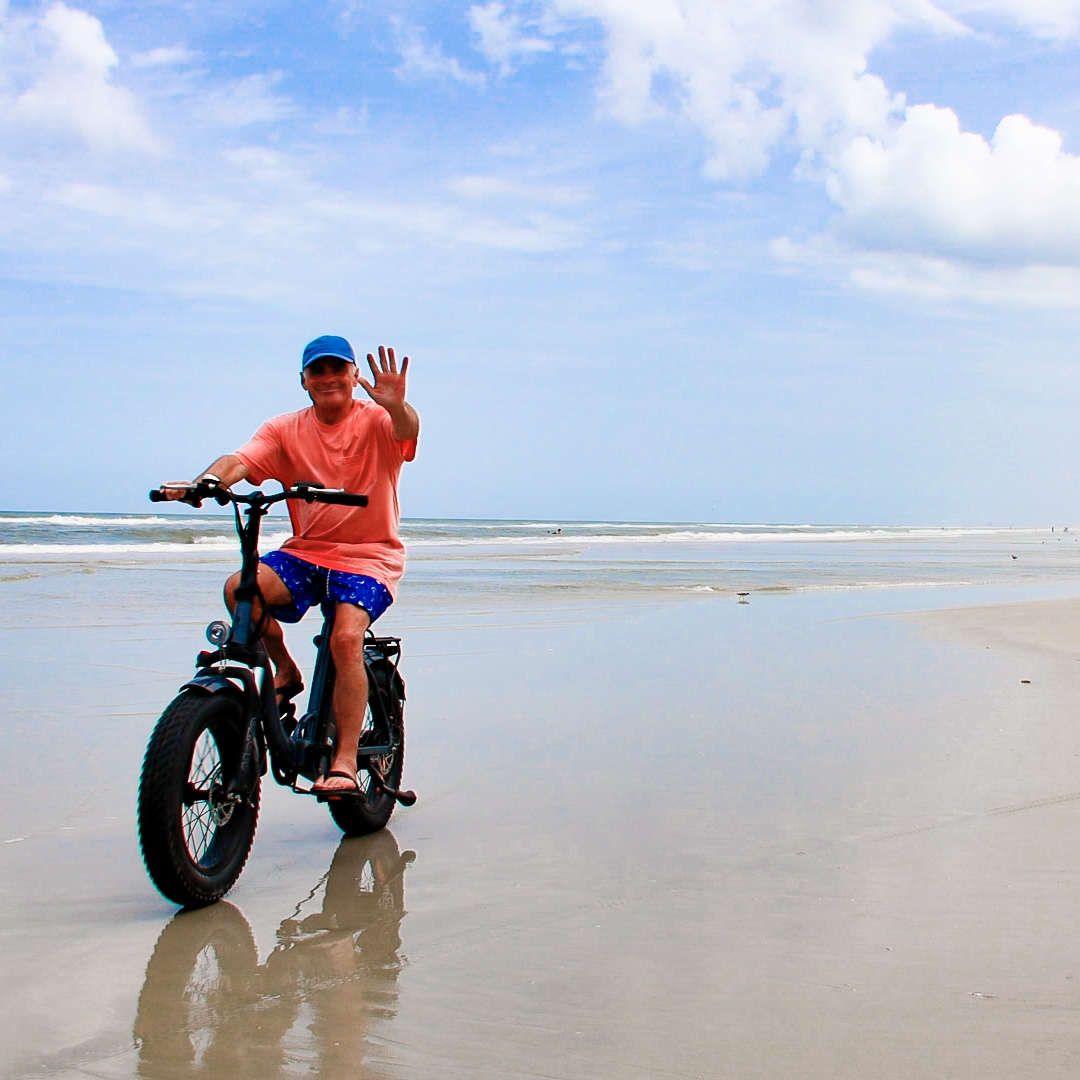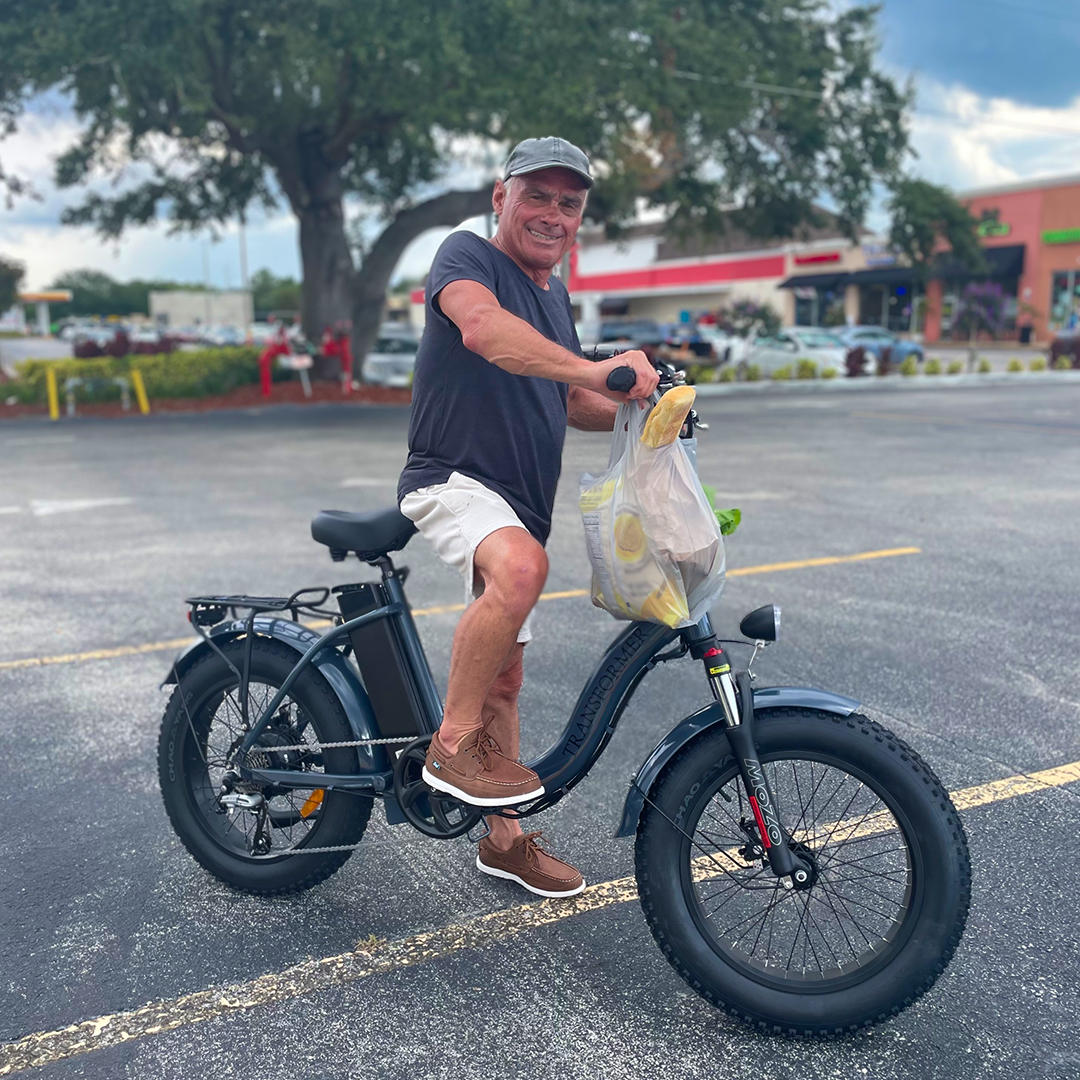 And by getting a folding electric bike it gives you the ability to bring the bike inside your home or apartment.
With this you won't have to worry about anyone taking or damaging your bike like if you had to leave it outside.
Having the ability to fold your electric bike up and put it in the trunk of your car or bring it inside your home can be a game changer for lots of electric bike riders.
This increase in storage options has given many people who didn't have the space for bikes before the option to now ride.
(Check out this picture of a customer using his folding electric bike to go pick up groceries from the store)
Recommendation
Our top recommendation for a folding electric bike is going to be the Anywhere Bike - Transformer. This is a folding fat tire electric bike. It has all the features mentioned above: fat tires, powerful 500W motor, LED lights, a low step through and lots of extra features you can find on the Anywhere Bikes website.