What Kind of E-Bike Should I Get?
You have probably realized that the e-bike industry is constantly growing and coming up with new models and styles of bikes. And with all the different types of e-bikes out there it can be difficult to figure out which one is going to be the best for you. Well, this blog is going to help you decide what type of e-bike is going to be the best option for you.
Different sections in this blog:
Styles of E-Bikes
Basics on How to Ride
Uses
What to Look for in a Company
Making the Decision
Styles of E-Bikes
We will be discussing a few different styles here: trike or bike, cruisers, folding bikes, and fat tire models.
They each have a number of benefits and cool features. It is important to have an idea of what you are wanting out of a bike so you can better narrow down your search.
The first thing you will want to consider is the number of wheels you want. Yes, you get to choose between a trike or a bike!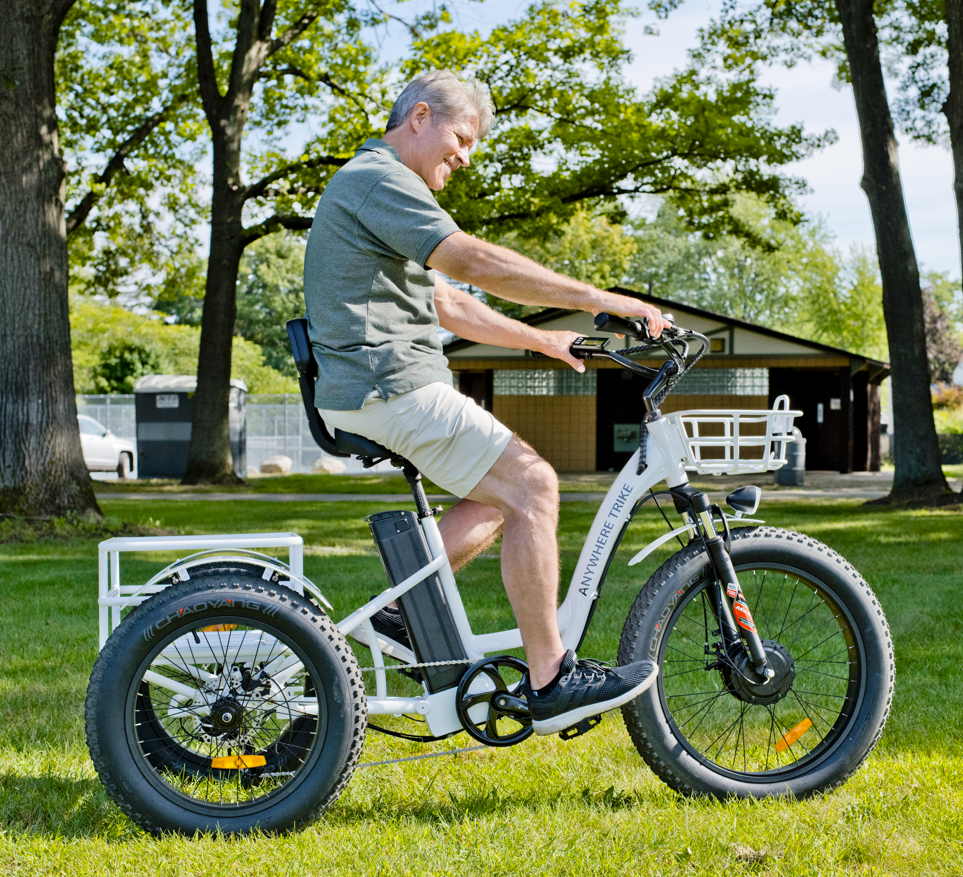 Trikes(3-wheeled bikes) are a good option for someone who may have balance issues and doesn't feel confident on a 2-wheeled bike. The extra wheel adds extra stability as you ride so you don't have to worry about falling off.
But this doesn't mean people without balance issues can't ride a trike, they are great for anyone!
Trikes typically will also have front and rear storage baskets. Having double baskets gives you so much room to carry anything you may want to bring or pick up while you are out.
These can be perfect for someone who wants to use their trike to run errands around town and have room to keep all of their goodies.
Check out this fat tire electric trike on the left.
There are a number of different styles of two-wheeled e-bikes, but we will just be focusing on two: beach cruisers and folding bikes.
Beach cruiser bikes are characterized by widespread handlebars, an upright seat position, and wide balloon tires. All of these features are to help with your overall comfort as you ride.
The widespread handlebars put your wrists and shoulders in a more comfortable and relaxed position as you ride the bike. The upright seat position is formed by the angled downtube which allows you to sit comfortably and never be crouching over the bike.
The picture on the right is an example of a beach cruiser e-bike.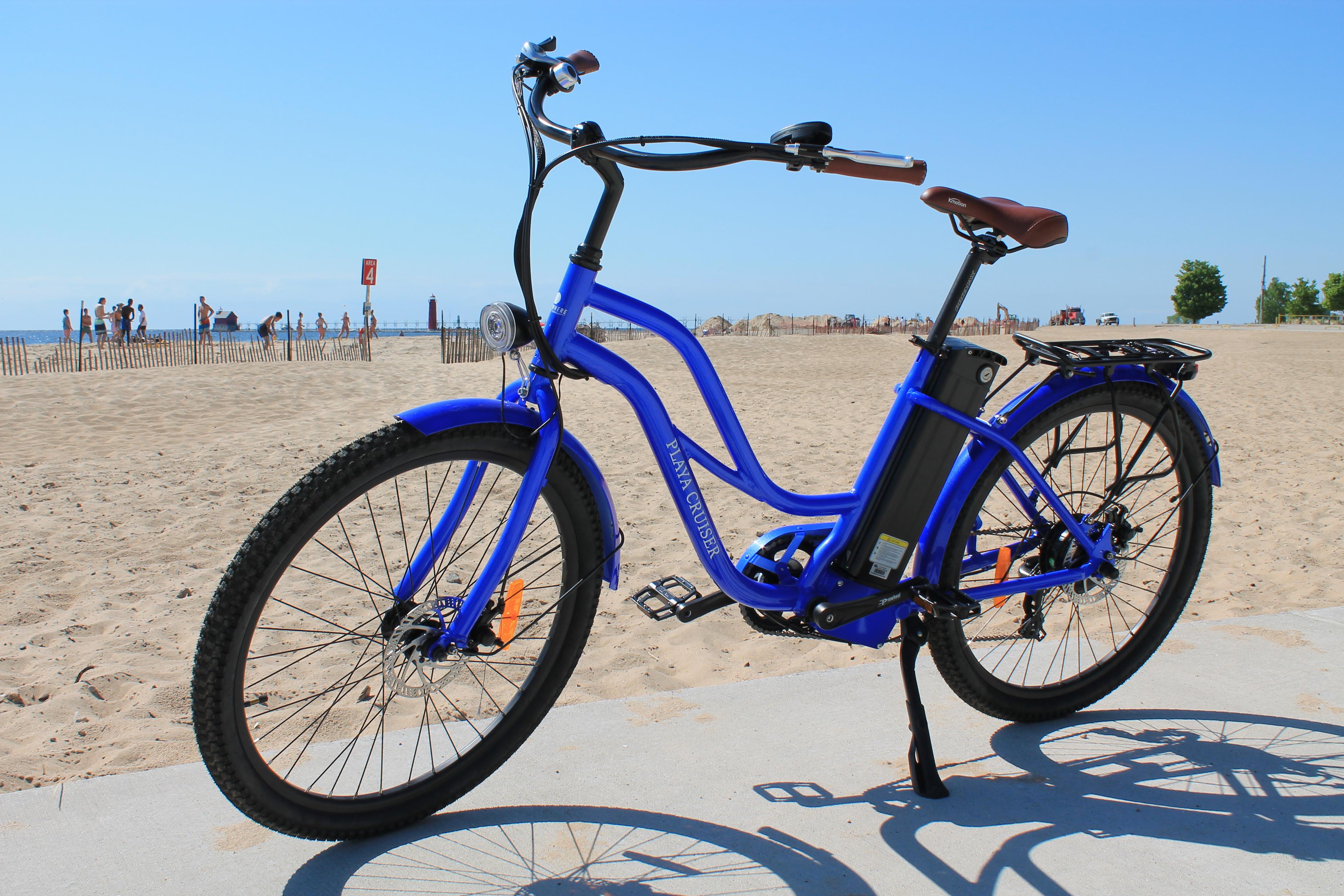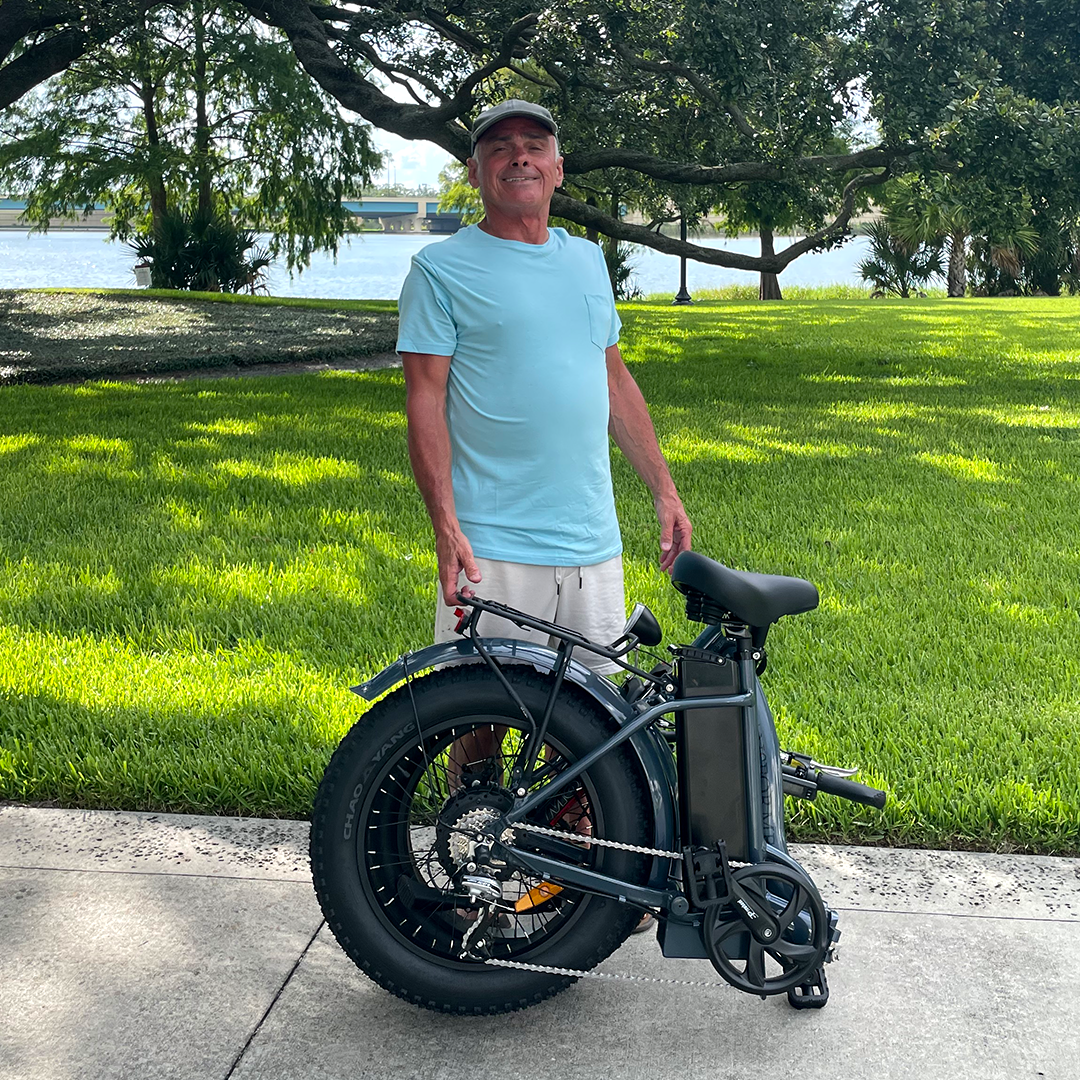 Folding e-bikes are just what they sound like - a bike that can be folded up to about half the size!
These bikes will fold up small enough that they can even fit in the trunk of a car.
Having this folding ability opens up a lot of opportunities. These bikes let you easily take the bike places you may not have been able to before, without having to get a bike rack or carrier. They are also great options for someone who may not have a lot of space to keep a normal bike or trike.
Check out this photo on the left that shows a folding e-bike folded up.
Fat tire models are great to have for any kind of bike you are riding. This is just the type of tire that will be on the bike or trike you are looking to get. Fat tires are great for riding on any landscape, sand, gravel, and even snow. This helps to give you a smooth and easy ride no matter what kind of terrain you are going to be riding on. If you don't plan to ride on all these different terrains you will want to make sure you at least get a bike with mountain bike tires.
Basics on How to Ride
If you have never ridden an e-bike before it might seem a little confusing at first, but it is actually quite easy to learn!
The first thing you want to do before you get on your bike is to make sure you wear a helmet.
The next thing you will want to look at is the LCD controller. This will typically be located somewhere on the handlebars and will be where you can check speed, distance traveled, and battery life. If you have lights on your bike, this is where you will also be able to turn those on and off.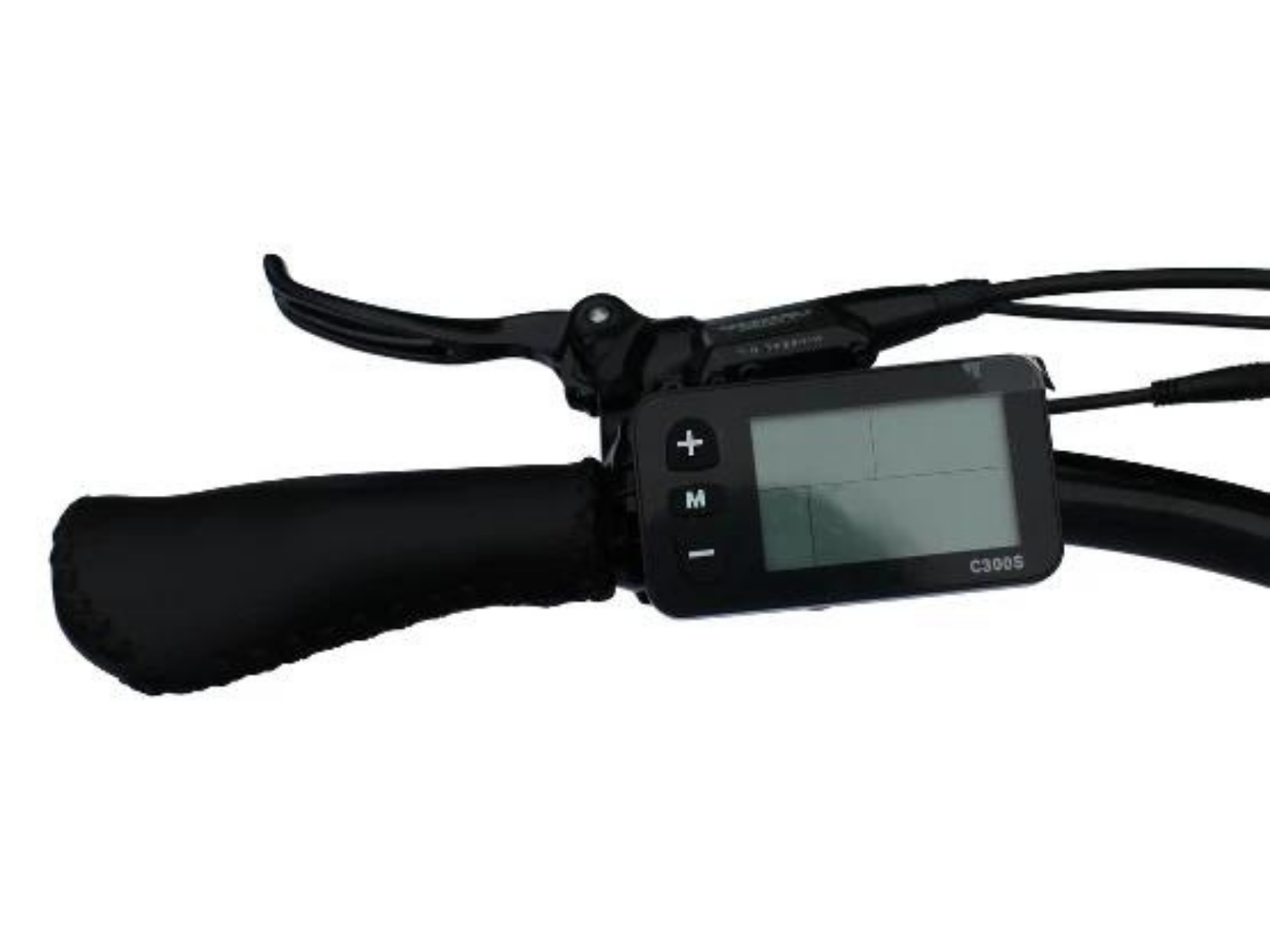 There are 3 different ways in which you can ride an e-bike: full throttle, pedal assist, and manual.
Full throttle mode is where you just use the bike's power and you don't have to pedal at all. Most e-bikes will have a thumb throttle to control this.
Pedal-assist mode is the next way you can ride. Typically, an e-bike will have 4-5 different levels of pedal assist that you can choose from. With this, you can pick whatever level you want the bike to be in and set that and pedal along with the motor. With this pedaling will be much easier as the bike glides along with the movement of your feet.
Manual mode is just like it sounds - you get to do all the work! With manual mode, you just pedal like a normal bike without using the bike's motor.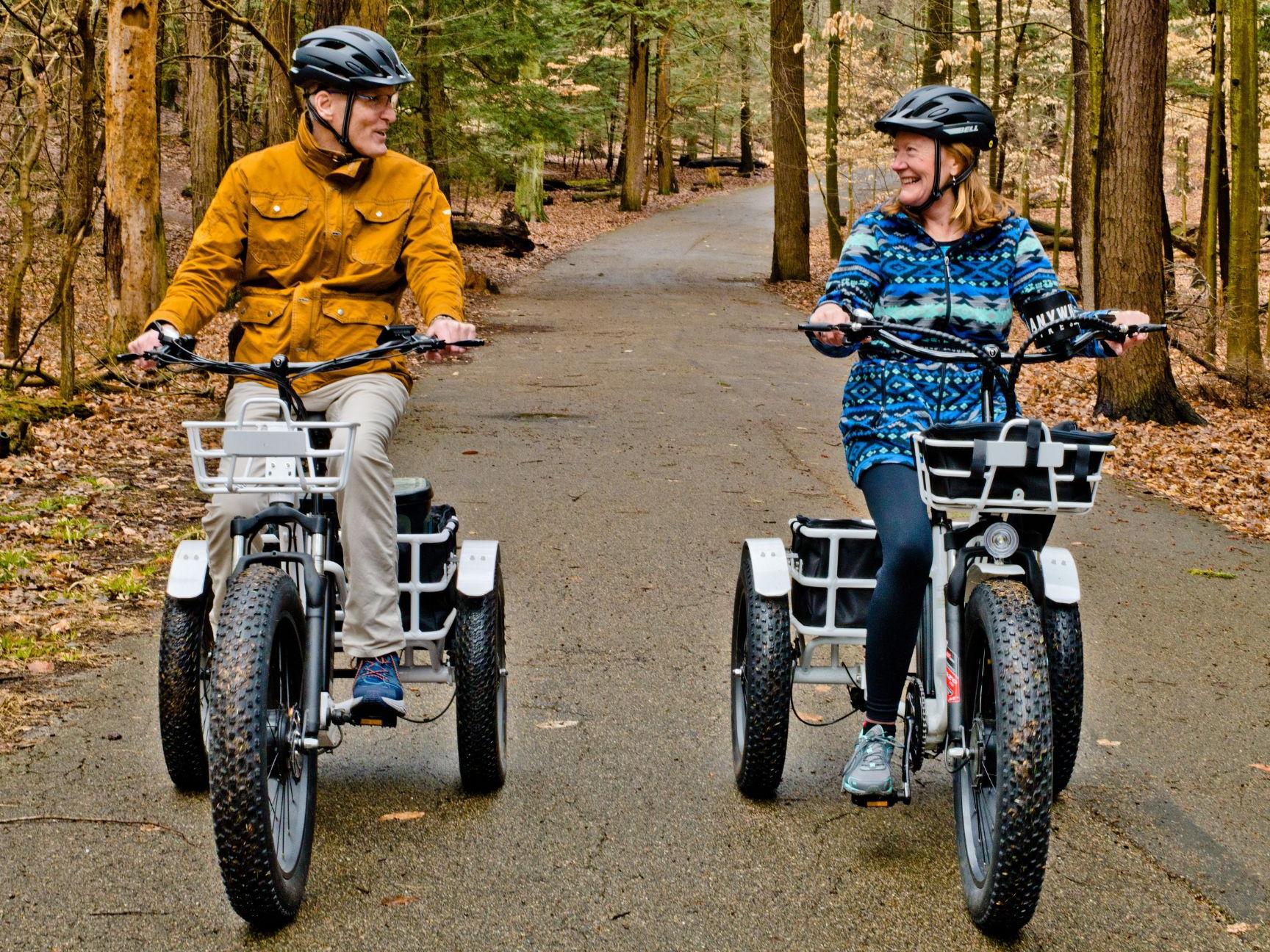 Uses
E-bikes can be used for so many different things and can be beneficial no matter who you are.
When most people think about e-bikes they don't usually think of them as a way to get exercise, but they are great for this! Riding an e-bike burns calories, builds muscle, and it's also a great way to improve your cardiovascular health. If you're looking for a new way to exercise, consider buying an electric bike. You'll be able to get fit while enjoying the outdoors and seeing new places.
E-bikes continue to be a popular way of commuting. Riding to and from work is a great way to save on gas, and it is better for the environment. These can be a great way to save time and avoid having to use public transportation. If you are riding in traffic, it is always important to wear safety gear so other drivers can see you clearly on the road.
Most e-bikes will have baskets on them that are great for carrying cargo. These are great for traveling with kids or pets, holding your shopping bags, and they even work for hunting and sporting equipment that you may want to take with you.
And even if your cargo is heavy, you will have a powerful motor on your bike that will make hauling a breeze!
Check out this photo on the right of someone using their electric trike out in the woods for hunting.
Whether you are wanting to go to the store, take a ride at the park, or spend time with friends and family, an e-bike will be the perfect option to get you there, and back home.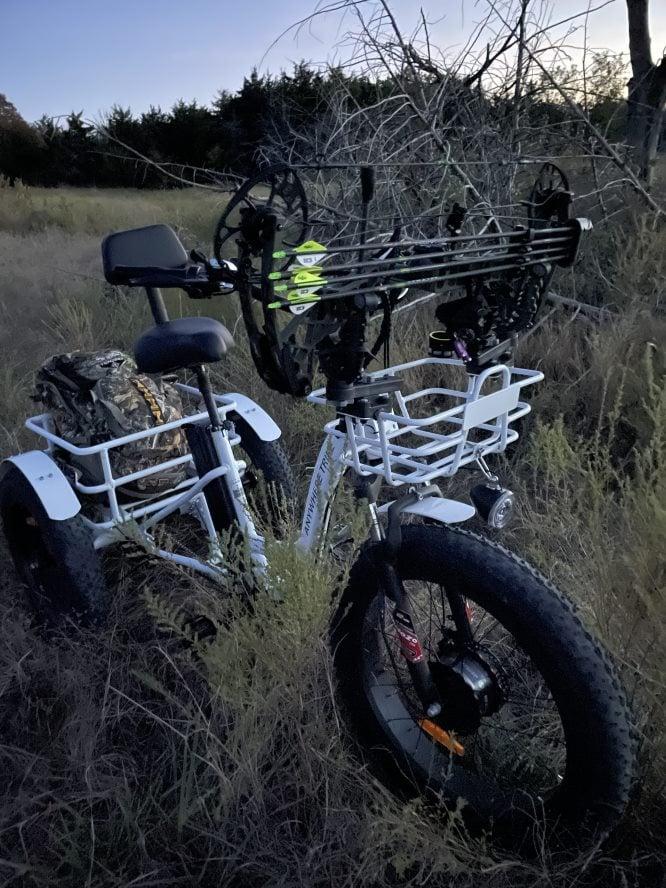 What to Look For in a Company
Purchasing an e-bike is a big decision and it is important to make sure you are dealing with a company that is going to be there to help you out when you need it.
With any kind of bike, there may be things that need to be replaced. You want to make sure the company you work with has a good aftermarket support system. Even better if they have their parts department located in the USA. This will help you get these parts much more quickly and get you back to riding as soon as you can.
If you aren't mechanically inclined, you may not know how to do some of the repairs or services that are needed to take care of your bike.
This will be where you want to make sure the company you work with has some kind of service tech coverage.
Some companies will have nationwide coverage with techs that will come right to your house to do the work for you.
You also want a company that is going to pick up the phone when you call and answer your emails. If you have questions or need any help with your e-bike you want to make sure the company you are working with is going to be there for you when you need it.
Making the Decision
As you can see, there are a few styles of e-bikes that you get to choose from. They all have great features and can be beneficial in a number of different ways.
Hopefully, this blog has helped you narrow down your search for an e-bike
If you have any questions or still need help, let us know in the comments below and we will be happy to assist.