Anywhere Bikes - Test Rides
Anywhere Bikes has started doing test rides across the USA where we invite you to come out and try out our electric bikes and trikes.
This is a great opportunity for someone who may be interested in getting an electric bike but wants to make sure it is the right fit for them before they make that purchase.
All we ask from you is that you come out, learn about what we have to offer as a company, and have a good time. This has been a great event where we always have lots of fun, so we would love for you to come out and join us.
This is a non-sales event and there is no need to purchase anything. We will bring the bikes for you to try, and anything else you may need. This is a no-pressure event.
We just want you to come out, enjoy the sun, and enjoy your ride.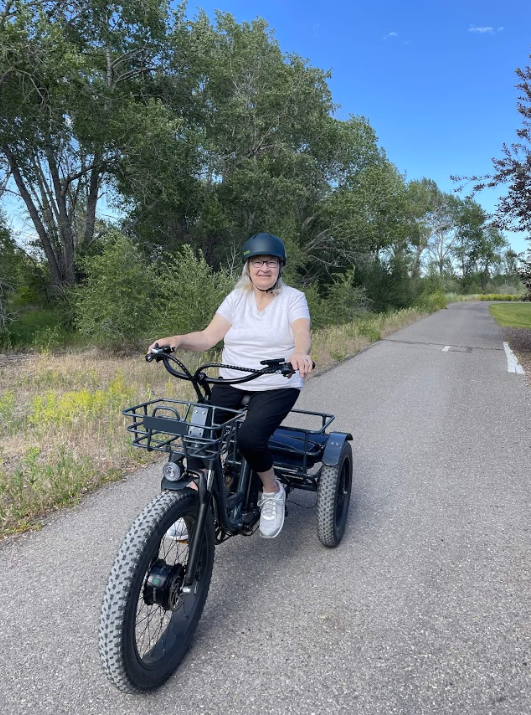 We love hearing what our customers have to say and seeing them enjoy there ride on one of our bikes. Take a look at some of the videos and photos we have received from our previous test rides.
Event Details
This event is on a first-come, first-serve basis. These events can get busy, so if you are interested, you may want to come early to ensure you can ride the models you are interested in.

We will provide helmets and everything you need to ride. You just need to bring yourself, and a friend or significant other who might want to try the bikes out as well.

It is recommended to wear close-toed shoes and to wear something casual/comfortable for riding.
What to Expect
We have trained and knowledgeable staff that is ready to help you out.

When it is your turn to test ride, we will go over the different models and you can choose which model, or models, that you would like to ride.

We will then go through step-by-step instructions with you on how to operate the bike. We work hard to create an a safe and enjoyable environment for everyone and won't stop until you feel confident and comfortable on the bike.

It's that simple. Just show up and have fun
RSVP for Naples, Florida on February 10th
The event will be held in Cambier Park from 12 pm to 5 pm.
You do not have to RSVP for the test ride event, but if you do it will guarantee you get to ride your choice of bikes at the event. With this, we will also be able to send you a reminder ahead of time so you don't forget.